Gear Question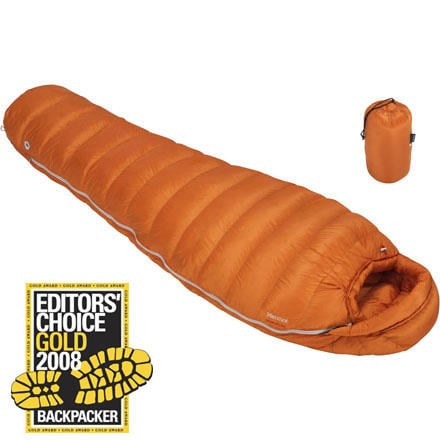 Posted on
Ok, hard decision. I'm also eyeing the...
Ok, hard decision. I'm also eyeing the Western Mountaineering Antelope MF which is rated to 5°F/-15°C and has the advantage of being made of a weather resistant MicroLite XP™ shell. If you had the choice between the Marmot Lithium and the Western Mountaineering Antelope MF which one would you choose? Goal is to be light weight and warm in the coastal mountains (where also humidity is fairly high, so often lots of condensation in the tent). As regarding these two criteria there might be not much difference, how about the durability of the material?
Thanks!
Responded on
Marmot also makes this bag with a MemBrain shell...similar to the weather resistant MicroLite XP. Either way, you've got two great bags. I'd say they're both pretty accurate on their temperature ratings as brands (at least in my experience) and the materials/durability are both great, but the Western Mountaineering might be slightly better. Also, while Marmot bags are filled and finished in California, Western Mountaineering bags are made entirely in the US. I'm not sure where the Marmot bags are sewn.
Responded on
How is the lithium doing regarding feather loss? It the shell material pretty good in letting not much through?
Best Answer
Responded on
I've had it over 3 years and it's still retaining quite well. Every once in awhile 1 or 2 pop out but nothing more. It's a great bag.
View More Details on Marmot Lithium Sleeping Bag: 0 Degree Down