Gear Question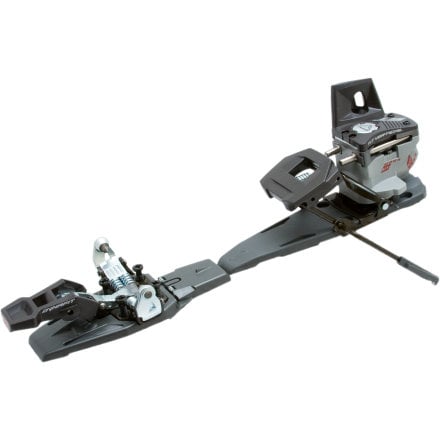 Posted on
My primary objective is(was)to lighten my...
My primary objective is(was)to lighten my equipment. I have never been on a true backcountry setup (tech bindings/boot combo). My old boots (purely alpine) of 20 years back only weighed 8lbs-5oz. I bought a new pair (alpine) last year and was stunned when they came in at 11lbs-6oz! This is progress?!! This is what led to a search for a lighter boot..leading me into AT. So, here I am wondering if I can ski both the backcountry and the lift-served areas with a true AT setup. ??? Someone mentioned below that heli skiing wouldn't be a good idea with Dynafit type bindings..why not? All this talk I'v heard about tech type bindings not being "strong" enough for frontside lift-served skiing is confusing when I hear the other crowd comment on how they have skied 55 degree chutes with their dynafits. I am not going to find too many 55 deg. chutes at most of the resorts I ski. I have a feeling that if I make this conversion to AT, I'll never go back. The thought of untracked powder..!
Best Answer
Responded on
Hear is the answer I gave on the Dynafit Radical page:
"How well they hold depends on both your skiing style and what you ski in-bounds. Watch Hoji, he may be super-powerful, but he's always smooth. If you are slammin' VW-size hard bumps all day, tech bindings may not be the call. They will hold for some cranking skiing, but they don't have the elasticity of an alpine (or alpine-style) binding."

Some more info with a personal slant: I am light (150#), have skiied since age 2, grew up racing on Vermont ice, but now live in Utah. I like to ski as if every turn is the last one I will get. I pretty much never have pre-release issues with tech bindings at all speeds, in or out of bounds. That said, I realize that bigger dudes with different skiing styles may have different experiences. As mentioned above, it's all about elasticity. An alpine binding will allow you to get sideways and (may) bring you back in before it releases. With tech bindings (any brand), you are either in or you are out. Hope this helps.
Responded on
Thanks, Sandy, that makes very good sense. I'm 180lbs and mainly ski big-dump days where there is little "slam" like skiing. On occasion, I will ski off 10 to 15 foot drops, but nothing bigger.
View More Details on Dynafit TLT Vertical ST Alpine Touring Binding