Gear Question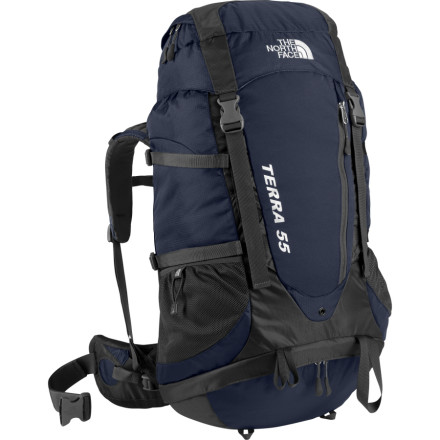 Posted on
My oldest son is 5, he's just getting...
My oldest son is 5, he's just getting interested in coming out with me, I need a pack that will fit him now as a tall skinny kid and still give him room to grow, he wants to carry his own gear pull his own weight, I just dont want to start him off with a bad pack experience, any thoughts bout how this pack might do?
Responded on
Brandon, you can measure his torso length (15"-18")but I think he might still be a little small for this pack. Nice looking boy and dog. It is great that you are getting him started young.
Best Answer
Responded on
Hi Brandon,

Great moment, but a hard thing to get right. Not many full featured packs out there for younger kids. Definitely fit him, load him up, and take him for a test hike before you commit to the longer trail. The other piece of advice I can give you from experience is that, whatever pack you go with for your son, take as much of his load as possible, and bring as many extra gear straps as possible to be prepared to take on more if you need to. That said, The Terra 55 is exactly the pack I started both my kids out with. Except for the Deuter, the lumbar adjustment had the smallest setting, and with my daughter, who was a little older, but about the same size as your son, we needed every bit of it...and then some. We had to really crank on her hip belt, but it wasn't too bad a ride. Padding on the shoulder and hip belt was good, verti-cool worked great, and the sternum strap had good adjustment and really helped. The Terra 55 also has a good, sensible, functional amount of volume, and best of all, a separate sleeping bag compartment and lots of pockets for smaller personal items. All the little stuff like cooking and other general group equipment I could (and did) transfer to my load, but the bulky clothes and sleeping bag would have been impossible, so we got her tuned about 3 miles in, and her pack carried and fit admirably for the rest of the trip. Her final load weighed in at about 23lbs, and she weighed in at about 60-70 at the time. Anyhow, that's the basic deal. It's a great pack that we still use regularly, Plenty of range for them to grow, but the only problem you'll find in the future is that their clothes and personal gear needs will outgrow the pack before they will. My gigantic 13 year old now uses a bigger pack, but my daughter still uses hers 4 years later, and comfortably did 60 miles last summer. Hope that helped. Very cool! Good luck, and Enjoy!
View More Details on The North Face Terra Youth 55 Backpack - 3350cu in