Gear Question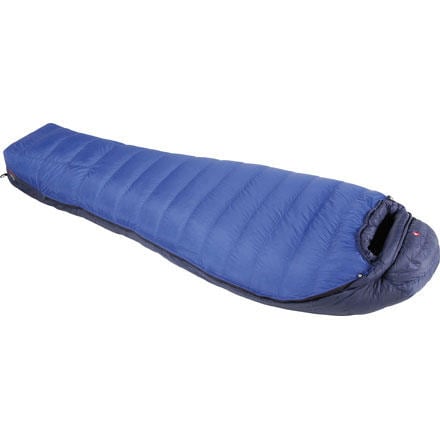 Posted on
My gf is tall. Like 185cm/6'1" with broad...
My gf is tall. Like 185cm/6'1" with broad hips. She gets cold easily, but wants to go camping and trekking anyways. Is this a good sleeping bag for her?
Responded on
1. buy the long ono
2. good for temp' of???
3. If you get in cold in to a sleepingbag, if you dont eat good food that will give energy for the body can "make" warm, if you wet, if you dont have a good mat....you will be cold in a sleeping bag!

Look at thelowest temp' you will be in! and buy the speeing bag to the lowest temp', then eat well and sleep well
Responded on
Make it a long in a 0 degree F instead. You'll be happier, and she'll want to go camping again.
Best Answer
Responded on
Really only she can answer whether this is a good bag for her (but offhand I would say this is certainly one to consider). Sleeping bags, like packs and boots, are something that need to be fit to the person using them. If at all possible, go somewhere she can slide into a variety of sleeping bags, zip them up, and roll around in them just like you would if you were going to be sleeping in them.

Once she has an idea of what brands/models seem to fit comfortably, start thinking about the lowest temperature you're likely to see while backpacking. Only headed out for summer weekends in Ohio? A +40degF bag should be more than enough. Planning on winter ascents of all 54 Colorado 14ers? -40 it is. Personally I hang out in the Rockies and Eastern Sierra in the summer and early fall, so a +15 to +20 bag covers my needs nicely.

Finally, as Guy Geva pointed out, there are other factors to consider if you're getting cold in a sleeping bag. Make sure you have at least some kind of pad; the ground sucks heat out of you like crazy without one. Make sure you're well fed and hydrated; your body can't heat itself without calories and water. Finally, don't sleep in the same clothes you wore during the day; they absorb moisture from your body which then has to be heated, plus any dirt on them gets transfered to your bag. By slipping into clean clothes before bed, you'll stay warmer and your bag will last longer.

Hope this helps, and good luck in your gear search!
View More Details on Marmot Pinnacle Sleeping Bag: 15 Degree Down