Gear Question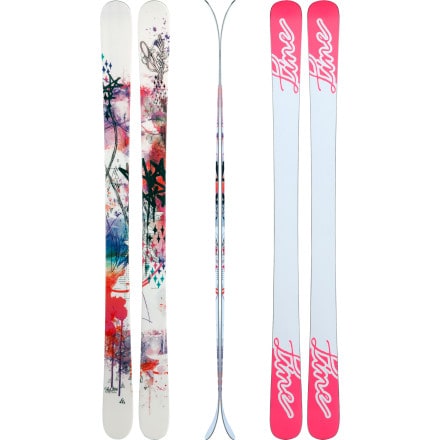 Posted on
My current skis are Nordica's Velvet Ace,...
My current skis are Nordica's Velvet Ace, 156s. I like them because they're super light, but when I ski anything other than the groomiest groomers they're useless. No control at all. I'm 5'6" and about 130, and I feel like they're a little too short too. I want to try line skis, but I don't want the same problem where I can't ski anything else than the park with them. Would these be a good fit for me? or should I go to a longer ski?
Best Answer
Responded on
These are going to still feel pretty short. Where do you like to ski and what kind of conditions you find yourself in? If you want something a bit longer with some early rise in the tip and tails to handle pow and crud, I'd check out the Line Celebrity 90 in a 165:
http://www.backcountry.com/line-celebrity-ski-womens

At your height, you could probably go longer depending on how you'd like to balance maneuverability with hard-charging stability. One idea would be the Volkl Kenja in a 170cm length:
http://www.backcountry.com/volkl-kenja-ski-womens

That ski has some metal in the core so it will be significantly stiffer than your Velvet ace, but it also has some rocker in the tip to float you in deeper snow. The Kenja is wider than your current ski by about 13mm so you will probably feel a bit slower edge to edge.
View More Details on Line Shadow Ski - Women's