Gear Question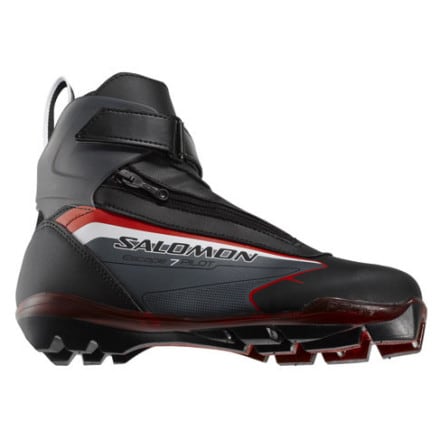 Posted on
My binding on my cross country skis says...
My binding on my cross country skis says "SNS". How do I know what ski boots will fit it?
Responded on
All cross-country ski boots will say somewhere in the description whether they are SNS, NNN, or some variation of those. Just make sure whatever binding you get the boot corresponds to it.
Responded on
if your bindings are sns buy sns boots. backcountry.com says what kid of boots they are in the description.
Responded on
Generally, Atomic and Salomon will be SNS, while Rossy, Fischer, and Alpina will be NNN.

Within the NNN and SNS, there's still things that won't work with each other. Backcountry touring boots will have a bigger pin, that won't fit into normal skate/classic bindings. And with SNS bindings, you can't use the OLDER Profil boots on the newer Pilot bindings, however a Pilot boot CAN be used with the old Profil bindings.

IN otherwords, this boot is backwards compatible with older SNS bindings, but not the other way around.
View More Details on Salomon Escape 7 Pilot CF Ski Boot - Men's