Gear Question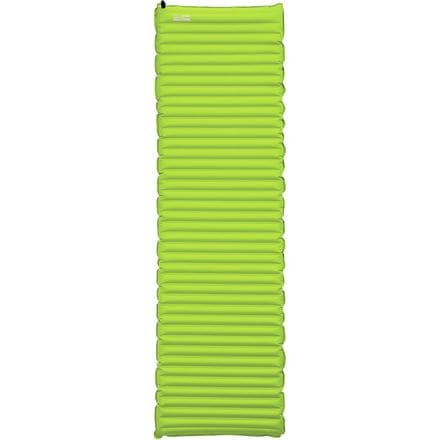 Posted on
Looks great but isn't the R-value lacking?...
Looks great but isn't the R-value lacking? I have a big agnes bag (rated to 15 degrees) and I am nervous that this pad will not keep me warm. I mean a R value of 2 is pretty low. Isn't that equivalent to 35 or 40 degrees?
Responded on
Yeah, the R-value is pretty low. If you're camping in the cold (~0ºC or less) it's going to get chilly. That's the price you pay for ultra lite gear though I guess. There are other options that are pretty well insulated, or you can do what I've seen a bunch of people do and stack this on top of a closed cell foam pad (e.g. the thermarest z-lite pad). Kinda defeats the purpose of ultra lite'ing, but it'll keep you warm and comfy.
Responded on
This is the least expensive of the Thermarest NeoAir pads and designed for 3-season backpacking (anything above freezing). If you want a warmer pad, I would go for the NeoAir All-Season. It has an R-Value of 4.9. This will easily be able to take you to about 0 degrees (if you have a 0 degree bag). It is more expensive, but it uses higher-end materials to get to that rating.
View More Details on Therm-a-Rest NeoAir Trekker Sleeping Pad