Gear Question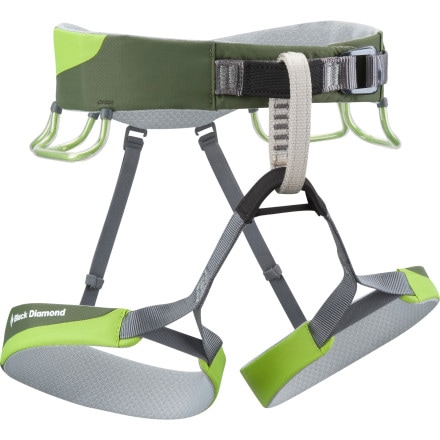 Posted on
Looking to upgrade from my BD momentum AL...
Looking to upgrade from my BD momentum AL to a higher quality harness for all-around Trad,sport, and route climbing. Would this be better than my momentum? If so, please tell me the uprades.
Responded on
If I were you, I'd rather go with the Chaos harness. I had the previous version of this harness and it wasn't comfortable. -- here's my review of it -

"This is definitely a solid harness if you are a gym goer, but even if you're leading sport outside you'll need to clean a route or two eventually. In the time it takes you to clean something, your legs and male parts will be numb. The lack of weight is definitely due to a lack of padding. Don't ever think about setting up a fixed line and taking photos in this harness. Your manhood will hate you for it."

It looks like they've added more gear loops (good!), but the padding looks similar. Unless you are highly concerned with weight and a competitive climber, I wouldn't worry about the extra weight of the Chaos, which certainly has more padding.
Responded on
i don't know about your old BD harness, but the new ones have tiny gear loops. i think they still work fine for sport, but they would be frustrating for trad unless you use a sling.
View More Details on Black Diamond Ozone Harness