Gear Question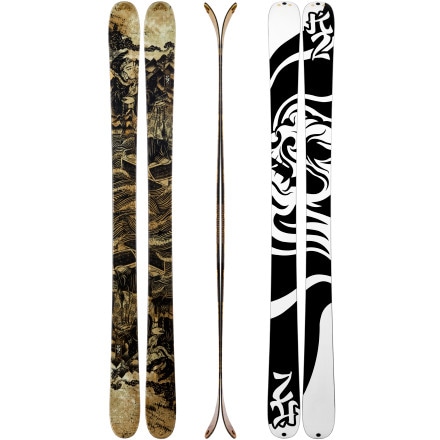 Posted on
Looking for feedback from anyone who has...
Looking for feedback from anyone who has used this ski as a beginner/intermediate? I'm considering buying a pair for my brother-in-law who just moved to Utah and he's in that stage where he can survive on about anything but will probably grow leaps and bounds over the next year. Has anyone used this ski early on in their progression and how did it work out?
Best Answer
Responded on
Hey Mark, I bought these as my first skis after being a snowboarder for a few years. Of course, when one thing is all you know it can be heard to be a critic. It's now been two season since I bought the Kung Fujas and have ridden a few others since then so I can compare them with what I think is proper feedback from a beginner and transitioning to intermediate.

-They are very stable. They never get chatter and are totally predictable in turns.
-Twin tips are nice to learn switch. I worked on this just as I was learning skiing because it was a fresh slate.
-They are tough. The top sheet is still in good shape after two hard seasons and I've been over my fair share of rocks, I had my first bit of P-tex dropped in last week.

Verdict: I now also own a pair of K2 Backdrop touring skis. Compared to those, these are much more stable and have far less (zero) chatter than the Backdrops.

Overall: great ski to start with but also tons of room to grow.
View More Details on K2 Kung Fujas Ski