Gear Question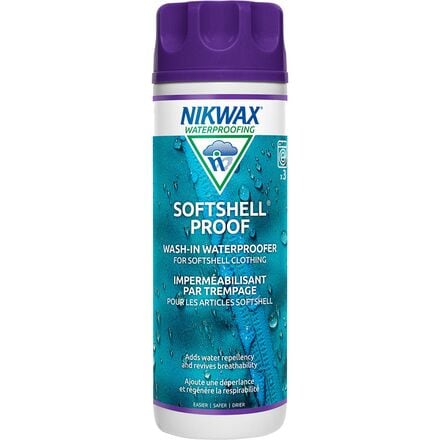 Posted on
Last night I decided to wash my Patagonia...
Last night I decided to wash my Patagonia soft shell, alpine guide SS pants, and micro puff jacket. I used another brand of sport wash (from X-mas) + extra rinse, and then did the soft shell wash in. I am now using a newer top loading HE machine which does not use a lot of water. I used the 2 capfuls, less than 1/2 bottle, as directed and put in the dispenser, not water.

After running in a light dryer mode, the jacket has pretty significant white residue on it, like hand prints all over, and the pants a fair amount. The micro puff jacket did have some but not as prominent. I did an extra wash after all this but they still remain.

Can I get some suggestions in how to get ride of these? Pretty disappointed now as I am sure it will bead like crazy but looks unsightly and these are costly. I have used plenty of hard shell wash-in during my life and maybe remember a little of this.

Ideas to help? Will it fade or can I wash it out again w/ sport wash or a soak in sport wash?
Best Answer
Responded on
Hey Jake, I had this problem when I used 2 ENTIRE cap fulls, not just 2 of the threaded cap part... which is what I recommend... I would try a straight warm wash/rinse, no soaps... the warm water should "melt" the residue...
Responded on
Just as an btw, not to refute what you are saying from your experience. I actually measured out the 150ml they suggest for 2-3 items in a front load. This was in fact three to the rim if the entire capfuls. The directions are kind of vague wight the capful indication since the cap is so odd.
View More Details on Nikwax Softshell Proof Wash In