Gear Question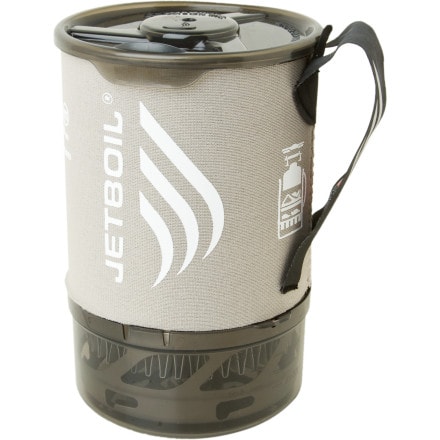 Posted on
Just wondering if one of these would work...
Just wondering if one of these would work for three people, or should we get one for each person ?
Responded on
so if I remember right this one is 0.8L so to put that in perspective that is about 27 oz or about 3.3 cups so you could possibly get 2 small meals out of it but if you want to heat up water for more people and want this type of jetboil I would go with the sumo it has a 1.8L pot
Best Answer
Responded on
D, I used my Jetboil Sol Ti on a 4-day trip with 4 people in Olympic National Park with NO problems. We also had a MSR Whisperlite, but rarely used it because the Jetboil was so easy to use and so fast to boil. Jetboil recommends 0.5L / 2 cups / 16 oz as max fill line. I push that to approx. 0.6L / 2.5 cups / 20 oz with no reservations (Caution: the Jetboil, because of it's tall build, has a high center of gravity, and can be more susceptible to tipping when over-filled). I don't use my Jetboil for cooking/sauteing. It only gets used for boiling water (think: oatmeal, cous cous, instant rice, freeze dried food, coffee/tea/hot chocolate) and it boils like no other (hence, the name). At camp I would boil two batches of water for four servings of freeze-dried food. While those were re-hydrating, I'd boil water for tea for everyone. Repeated boils never seemed like a burden and there really wasn't ever waiting for food or hot drinks.

The Jetboil cooking system is not great at "turning down" (as in simmering). If you plan on cooking/sauteing meals, consider adding Jetboil's 3.0L pot (as Micah L. recommends above), or, consider a different stove / cooking system.

View More Details on Jetboil Sol Titanium Stove