Gear Question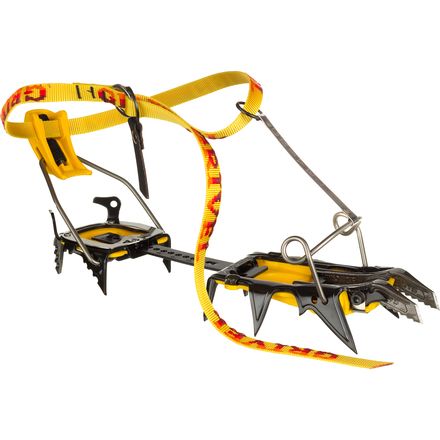 Posted on
Just wondering if anyone has used the...
Just wondering if anyone has used the Grivel G14 with alpine or ski touring boots and could comment on the fit with respect to these boots? Do they work well for this application?
Responded on
There are such a wide variety of boots that it is hard to comment - they can fit some boots, need extender bars for others, and some are just out of the question (which is why they sell the set specifically designed for ski boots).

I would ask the question more along the lines though is why are you looking at crampons that are geared more towards vertical ice as opposed to something that is geared more towards ski or general mountaineering? If you are using on approaches to ski - you want something with front points that are more broad and may want to consider an aluminum crampon depending on your needs (if only using to cross where there is little rock) as they are much lighter. If you are looking for a do everything crampon, check out the new Petzl line as they have a system now with straps and bails.
View More Details on Grivel G14 Crampon