Gear Question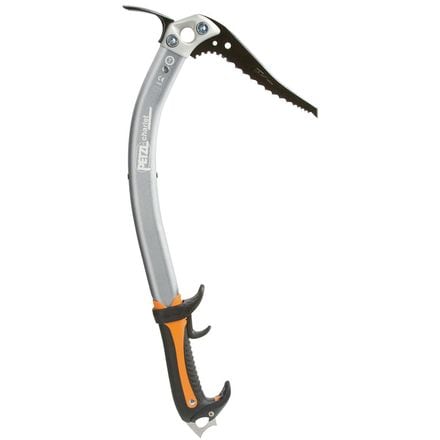 Posted on
Just recently purchased an older version...
Just recently purchased an older version of the quark and am wondering if the newer replacement parts will work with the older one I have now. It looks as though yes, but I'm not sure.
Responded on
I would say yes. As a byproduct of backordering, I have one 2011 Quark and one 2012 Quark, and while the pick angle is slightly different, the parts are basically the same, and fit in both heads fine.
Responded on
The trig rest does not fit with the trigger. It will fit if you file off the trigger (leaving the base that interfaces with the bolt) or leave the trigger out all together. It'll break pretty easily without the base though, as you have a vacant point for the plastic to move and snap.
The hammer will not work on the old Quark. The old quark has a different head shape and the new hammer piece will not fit. So you're likely stuck with an adze.
View More Details on Petzl Quark Ice Tool