Gear Question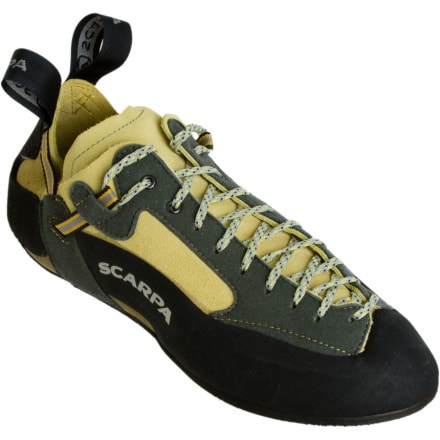 Posted on
Just curious... are these true to size? ...
Just curious... are these true to size? Do they fit like the size of a casual shoe or no?
Responded on
Most people will downsize around half to a whole size from their street shoe size. Go half size down if you want it for longer days or a whole size if you are looking for a more performance fit.
Responded on
The short answer is no. I am an avid boulder-er and sport climber, I would never purchase a pair of climbing shoes without trying them on. My first shoes was the La Sportiva Nago; In casual shoe I wear a 9-9.5, however in the Nago I was a 7. My next pair of shoes was the La Sportiva Muira XS which I wore a 7.5. Overall I would recommend going to a local retail store and trying some on. Then coming home and making the purchase off of backcountry taking advantage of the discounts. Simply purchasing them off of the internet will most likely lead to a return.
Responded on
I wear a size 12 street shoe and have the Technos in 45, tight at first they stretch a bit and now can be worn comfortably all day long. That sounds like 'true to size' to me, as I only went down a half size from my approach shoe.
View More Details on Scarpa Techno Climbing Shoe - Vibram XS Edge