Gear Question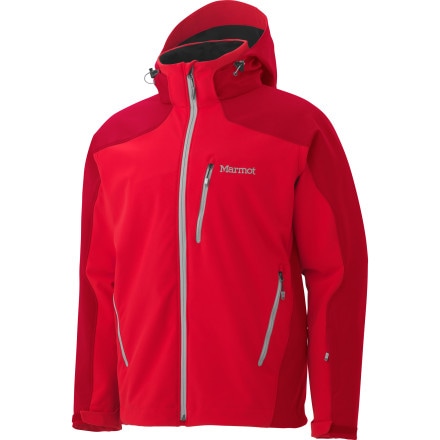 I've read conflicting reports here and...
Member since
Posted on
I've read conflicting reports here and elsewhere concerning the warmth of this jacket, but many of those reviews are somewhat dated. I'm planning to use this jacket primarily for alpine skiing, typically in very cold conditions in the northeastern U.S., and am wondering what I'll need to layer under it to not freeze on the chairlift. The L fits me well with a thin fleece layer underneath; anything thicker and I need to move up to XL. I prefer the closer fit of the L but will move up to the XL if necessary for warmth. Thanks.
Member since
Best Answer
Responded on
NESKI,
The Vertical jacket is made with Marmot's M1 softshell material, which is the thickest of their different levels of softshell 'grades': M1 (thickest) through M3. The Vertical won't provide much warmth, nor was it designed to provide warmth, but was designed to provide protection against snow / light rain / wind, and breathe during moderate stop and go activities, as part of a layering system. While a base layer, thin fleece mid-layer and the Vertical on top makes for a nice combination, I don't think it will keep you warm on the coldest of days, on the lift in New England. You could go to your pack and pull on an "over everything" puffy, which would probably work well for you. Or you could use the base/mid/Vertical combination during milder days (say 25 degrees or so), and use an insulated ski jacket on the bitter cold days. Hope this helps.
Member since
Responded on
I would agree. This jacket is not designed to keep you terribly warm, but it will completely protect against wind and precip to a point. I skied last week in Colorado with temps in the mid-20's to mid-30's and felt very comfortable with a thin base layer and a mid-weight middle layer under the jacket. If I were going to ski on a pretty cold day, I would definitely bulk up my mid-layer. I own two Marmot softshells and they both feel a little cold in the sleeves on days when the temperature really dips. I treat softshells like I would a hardshell: If you want to stay warm, you must provide insulation in the inside.
View More Details on Marmot Vertical Softshell Jacket - Men's