Gear Question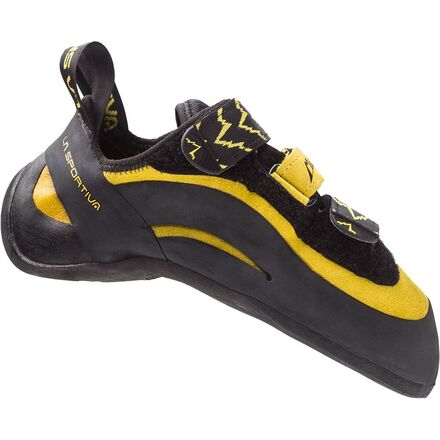 Posted on
I've had La Sportiva Mythos for the past...
I've had La Sportiva Mythos for the past couple of years and love them. They are the most comfortable climbing shoes I've ever had. But I wanted a more aggressive shoe, and got the Miura vs. They just arrived today, and I am quite glad I got the velcro system. I ordered the same size (45.5) that my Mythos are, and while I expected them to feel a lot less uncomfortable, I didn't realize it would be that uncomfortable. If I wear size X shoe in one La Sportiva Climbing shoe would I wear the same size in any La Sportiva climbing shoe? Thanks for any info
Best Answer
Responded on
Well in my opinion no! it will depend if the shoe have laces, velcro or are slip on`s. in my personal experience when i use with laces i will use size X, but if a get velcro i will go down 1/2 size and if i get slip on`s i will provably go down 1/2 or a hole size (Also depending of the Shoe and its material). In your case i think that you had been using a normal climbing shoe that does not changes that much the foot shape, wile with these ones the change in position inside the shoe to concentrate the pressure point at the point is much more aggressive and it could take you a wile to get used to it.
Responded on
pretty sure the sizes vary for la sportiva since some shoes are made in italy (mythos) and some are made in the us...ive heard there is a big difference due to this
View More Details on La Sportiva Miura VS Vibram XS Edge Climbing Shoe