Gear Question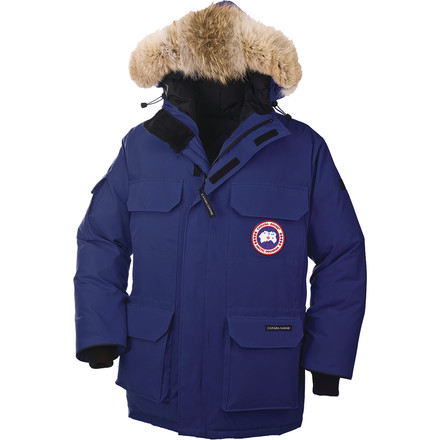 Posted on
Is this waterproof or just water-resistant,...
Is this waterproof or just water-resistant, because for the price, it should be waterproof.
Best Answer
Responded on
I can"t confirm if it's water resistan or water proof. That being said, if you're wearing this, it's cold enough that any precip will be of the frozen variety and will bounce right off. This isn't for skiing or boarding, it's for hard-core booku-cold expeditions. And it's worth every penny.
Responded on
No top quality winter jacket is waterPROOF. The best ones are all waterRESISTANT. That means water won´t come unless it comes with pressure or rinses along pressurized parts of the jacket for a longer time - e.g. the shoulder portion below a heavy backpack. You won`t be happy with waterproof stuff because you will sweat in that and it gets wet from inside - just try to wear a plastic bag, same effect within shorter time. By the way, the temperatures that this garment is designed for come along with a very low air humidity, so that all water vaporizes (depending on the pressure) or freezes. Trust me, I have quite a few years of winter (and summer) experience in the Alpes. Don´t buy something that claims to be waterproof unless it is a raincoat or an umbrella. Cheers!
View More Details on Canada Goose Expedition Down Parka - Men's