Gear Question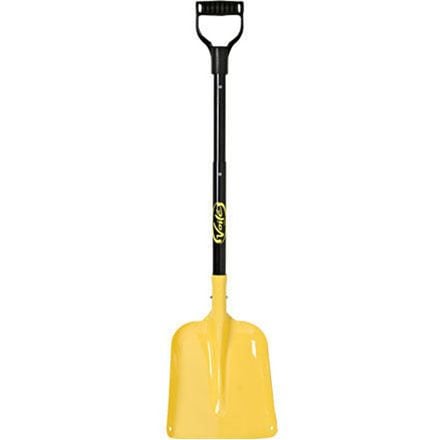 Posted on
Is this a good shovle to build run ins and...
Is this a good shovle to build run ins and kickers? Thats what i would use it for.
Best Answer
Responded on
This would be a good shovel for that. You get good leverage with the extendable handle but it is also very stowable. It has a nice big durable blade to move lots of snow.
Responded on
This is a great shovel for that, and thankfully I've used it way more for that, than digging someone out after an avy. The telescoping handle means you don't have to bend over as far when digging, and less strain on your back means you can dig for longer. The D shaped grip, is way more comfortable than the T shaped handle. And the metal blade is solid and wide, and you can shovel quite a bit of snow with it. It's been great for building and shaping kickers. Definitely recommend it. As far as run-ins go, you wouldn't really be using a shovel, as much as your skis.
View More Details on Voile Telepro Shovel