Gear Question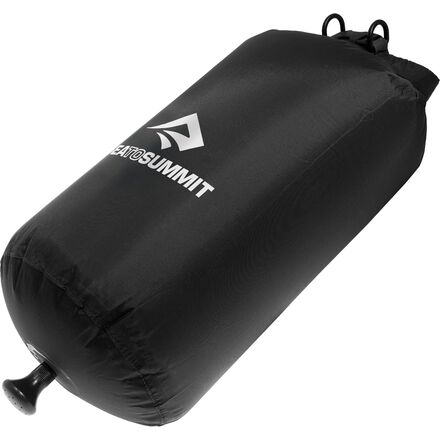 Posted on
Is there anyway of connecting a hose to...
Is there anyway of connecting a hose to the pocket shower so it could be used to gravity feed an inline water filter like the Sawyer?
Best Answer
Responded on
Are you then still looking to use that set-up as a shower, or are you trying to feed the in-line filter for drinking? If it's for drinking, check out the big range of reservoir bags from companies like MSR. They've got the Dromedary bags, Dromlites, the Autoflow, and the Hyperflow Gravity Kit. If you're just looking to filter water for washing up, I bet you could find a threaded nylon fitting with a barbed nipple on it to replace the shower head, and then slip on a piece of vinyl tubing to match up with the diameter of the inlet on your filter. Good hardware stores have all kinds of stuff like that.
Responded on
Did you ever do this? I was wondering the same thing for use with the Sawyer filter. Would make this bag more appealing if I could justify it with multiple uses.
View More Details on Sea To Summit Pocket Shower