Gear Question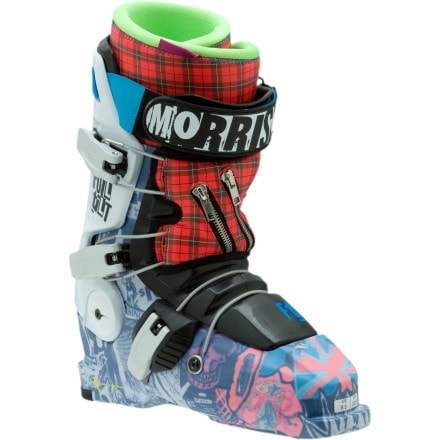 Posted on
Is there any reason that BC.com only has...
Is there any reason that BC.com only has these in stock in half sizes? My old full tilts were a 26 mondo and that was the perfect size for me? Do you think I should go with a 25.5 or a 26.5?
Best Answer
Responded on
the 26.5 is the same shell as the 26. I am a fan of whole sizes. The liner is thicker in whole sizes. I always like to round down, but everyones foot is different and you don't want something that is too big or too small. Wait a few days and they might get more in. So far its the only full tilt boot that has arrived so far, otherwise, you can buy it and exchange it if it doesn't fit. Or order both and return the one that doesn't fit(the shipping label will cost $6.99). You should know right away if the 25.5 is too small since you have had full tilts before. I am only saying this because you have had full tilt boots before. To tell if a boot is too big might not be as easy.
I say wait a few days and if they get more full tilts in but not more of this model then order both and return the one that doesn't fit before the due date of your credit card bill.
Edit 10/4/10
I emailed full tilt asking about how their half and whole sizes differ:
"Full Tilt FT original shells are the same for the full and half size. A size nine shell is the same as a nine and a half. The liners are also the same. Please keep in mind that we heat mold the half size liners on a half size mold/last. So if you try on the nine it will fit smaller than the nine and a half. The heat moldability is really what makes the difference for us with half sizes. Most other boot companies just put a spacer in to make up for the half size. Our boots are specifically heat molded for the half size. Once a professional ski boot fitter heats the liner it will lose the specific size it was and will be ready to mold to the full size or half size.
This does not include our FTI Influence shell used with the High Five, Booter and Mary Jane.
The FTI uses a different liner and boot board for each size."
The 26.5 should work for you.
Responded on
A comment about BC's return policy - awesome! I make every effort to buy from them because I know they stand behind what they sell and their satisfaction guaranteed promise isn't just blowing smoke.
View More Details on Full Tilt Seth Morrison Pro Model Ski Boot - Men's