Gear Question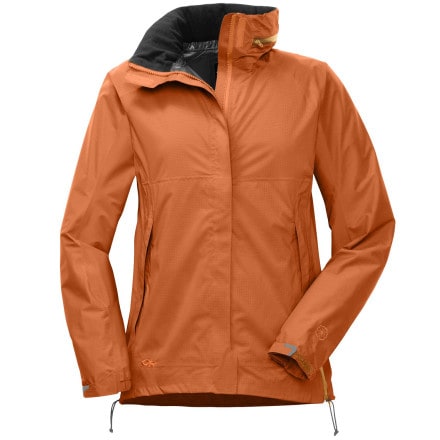 Posted on
Is there another Reflexa model that has a...
Is there another Reflexa model that has a stowable hood? This one says it doesn't have a hood, but I've tried the Reflexa on in a store & it definitely had a hood. Also, how does this jacket hold up when bushwacking through the mountains? Does it scratch/tear easily?
Responded on
You are correct--it does come with a hood!

The Reflexa is made with an ultralight Pertex waterproof layer laminated to a 40D fabric--so OR is trying to marry lightweight with durability. For its weight, it has great durability and breathability. However, when you go with a denier much lower than 60, you trade durability for breathability and less weight.

So here are your options--is breathability super important to you? Trade off your durability for something a little more breathable. Is durability more important (ie--are your ultra hard on your gear)? Go with something with at least a 60D fabric instead of a little more breathability.

I don't want to say that this is the most durable jacket out there but it will take more of a beating than your standard $99 backpacking rainshell, that's for sure. Again, a great middle ground for both breathability and durability.

Hope this helps.
View More Details on Outdoor Research Reflexa Jacket - Women's