Gear Question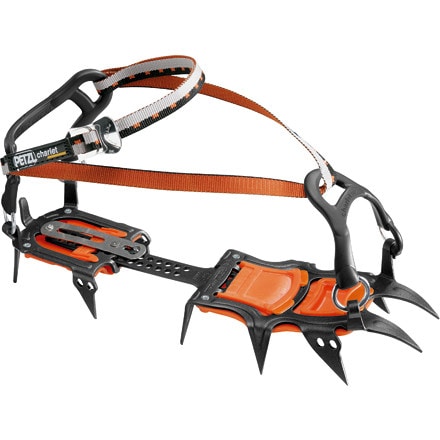 Posted on
Is there a way to convert from Flexlock...
Is there a way to convert from Flexlock to Leverwire attachement by buying spare parts?
Responded on
You're in luck, sort of. The Flexlock version does have the holes where the Leverwire's toe and heel bail points attach. No one sells these individually, but you may be able to call Petzl directly and order some. Your crampon frames will still have the front and rear posts where the Flexlock system attaches, but they won't really be in the way. You could always cut them off if it bothers you. My suggestion, however, is to simply buy a pair of Leverwire crampons and hang onto your Flexlock ones. I have three different pairs of crampons that I use for various things, and I still dropped dough on a full-strap model this fall for ski mountaineering and early spring rock routes with steep snow approaches. A full-strap crampon can be used for nearly anything. One day you'll reach back into your close and be happy that they're still there.
Responded on
I realize your post was from two years ago... But if you (or anyone else for that matter) are interested in trading your flexlocks for my leverlocks, I'm absolutely down. The leverlocks don't fit my boots. I contacted Petzl and they WILL NOT sell spare parts for these crampons.
View More Details on Petzl Vasak 12-Point Mountaineering Crampon