Gear Question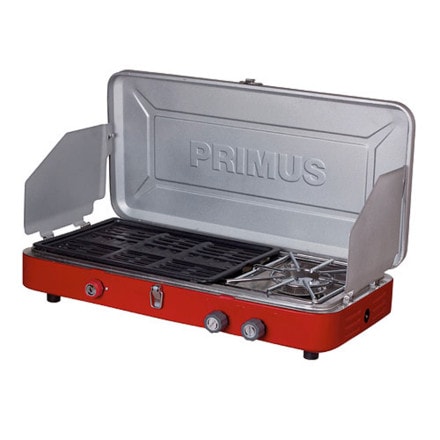 Posted on
Is the grill side readily cleanable? I...
Is the grill side readily cleanable? I like to cook greasy things on my grill (bacon, burgers etc) and am curious how easy it is to clean up.
Responded on
it has a non stick coating, but we all know those never work as well as advertised, but it should still be easier than cleaning plain aluminum. since you are using this guy, i assume you have ample room to pack things when you camp or otherwise use this stove...go to bed bath and beyond (or similar kitchen supply store) and get a splatter screen that will fit over whatever size pan you use. i have the ones in the link below. i use them in the kitchen (not camping) and they work great...and there is no reason they wouldn't work out of doors.

http://www.bedbathandbeyond.com/product.asp?SKU=13588902
Responded on
I'm not sure I would cook bacon on it, but I used it to grill some fresh ham steaks while in a base camp situation and it cleaned up pretty well. The area under the grill top is one piece, concave and there's a drain hole to a removable grease trap. There area under the grill is also stainless steel and roomy enough to easily to wipe out with some paper towels or a sponge. The top lid is almost textured, so it doesn't wipe down super easily, but not awful. It probably took about 10 minutes to give it a solid cleaning after it cooled down. And I was in bear country, so I definitely made an attempt to clean as much as I could.
View More Details on Primus Profile Duo Campground Stove