Gear Question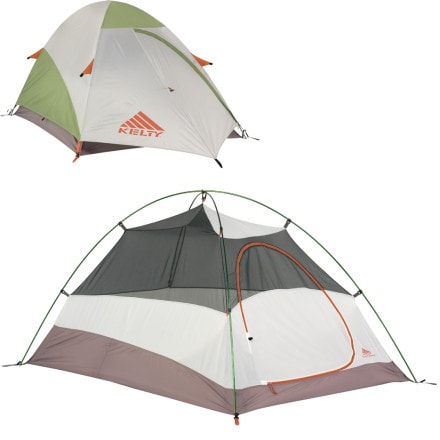 Posted on
Interesting. Do any of you solo backpackers...
Interesting. Do any of you solo backpackers out there think this tent it light enough for single person use on 3/4 night outings? :)
Responded on
It's pretty light for two people, but you can go way lighter for a solo tent.
Best Answer
Responded on
I've been using this as a solo (with my 2yr old German Shepherd) and I find it to be a very worthwhile setup. It can fit two, but it's pretty tight so it works out well for a solo guy and gear. Sure there are lighter two person tents, but you're looking at 2x the price as well.

I'm very fond of this piece of gear. It was one of my first purchases (for outdoor equipment) and even though I've gone through and "upgraded" most of my gear this piece is still a pleasure to pack.
Responded on
Yes. The last time I used it was as a solo on a three night backpacking outing. Like Justin said, it would be fairly snug for two people, especially for a larger person.

Also, two of my friends last borrowed it for a canoeing trip and said it was perfect for that too, since it was light they appreciated not having weigh down their canoe with a heavier tent, which also allowed more space for other things they needed.
View More Details on Kelty Grand Mesa 2 Tent 2-Person 3-Season