Gear Question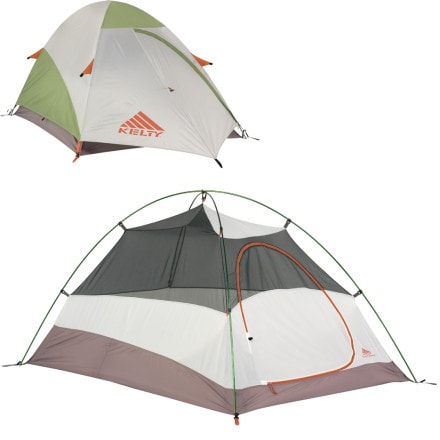 Posted on
I'm wondering how other people store their...
I'm wondering how other people store their packs when using this tent with two people. My wife and I own this tent, and love it except for a few small concerns. First, I don't know how you could fit two packs and two sets of boots in this small vestibule and still be able to get in and out. Last time out I ended up standing up my pack and leaning it against the tent door in order to fit everything. This, then, took 6 inches off the length on that side of the tent (where the pack pressed into the door) and long term would hurt the mesh door. Second, I'm just shy of 5'9" and wake up every morning with the feet of my down bag wet from touching the end of the tent. It just seems a bit too small for two people and their gear, but we'd love to not have to replace it. Thus the question: how do you store your packs when using this tent?
Responded on
The vestibule is pretty small on this one...I'd recommend just laying your packs on top of the boots. There aren't many tents that you can store the packs AND get in and out. When backpacking you'd normally just want to store your packs there when you are hitting the sack. The other option is just leave the packs outside, or in a tree, they'll survive.
Responded on
I would get a Kelt Gunnison 2 person, it has two Vestibules and is very room with two people. My dad is 5'10" and there is extra room at his head and feet when he is in it, and with the two Vestibules you get almost 1/3 extra space on each side compared to the Grand Mesa (which I have)
View More Details on Kelty Grand Mesa 2 Tent 2-Person 3-Season