Gear Question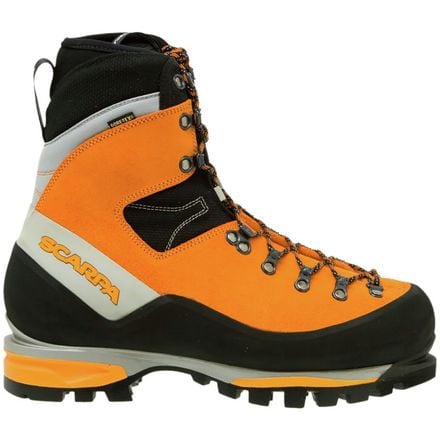 Posted on
I'm trying to decide between the Mont...
I'm trying to decide between the Mont Blancs and the Triolet Pros. My main goal is to climb in the Cascades and the Winds this summer and fall on routes involving glacier travel and moderate rock. My understanding is that the Triolet Pros would be best for this.

The catch: I'd also like to do some easy ice and alpine climbing this winter -- it sounds like the Mont Blancs would excel for those purposes.

My questions: will I hate the Mont Blancs on 10 mile approach hikes in 70 degree weather? Or are the Mont Blancs really just a nicer boot with a touch more insulation that won't kill my feet in fair weather?

Note: I've tried on a handful of boots now and Scarpas are by far the best fit for me.

Thanks in advance for any insight.
Best Answer
Responded on
Yes, you'll be hating life after a mile or two in 70 degree weather. I'd definitely opt for a lightweight approach shoe in that scenario.

IMHO the Mont Blancs are best used in ice/snow. They are way too heavy, inflexible, moonboot-ish to use on any non-winter terrain for any sustained amount of time. That said, they are the only mountaineering boots I've found that fit my wide clown feet. My ankles are relatively narrow and heel lift is a problem despite various lacing configurations. Getting a perfect fit continues to be a work in process, and I'm determined to get it right.

If I had to dump another chunk of change on some boots, I'd go with the Scarpa Charmoz; they seem a like a compromise between a three season boot and the Mont Blanc.
View More Details on Scarpa Mont Blanc GTX Mountaineering Boot - Men's