Gear Question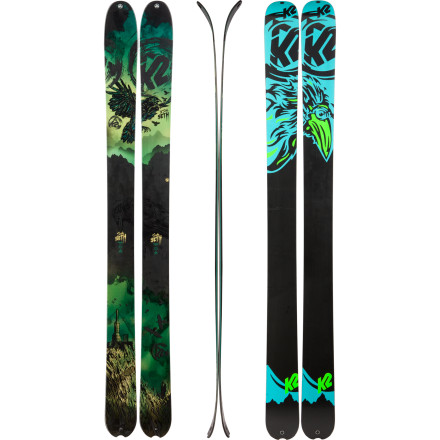 Posted on
I'm torn between these and the BentChetlers,...
I'm torn between these and the BentChetlers, I ski everywere on the mountain so I need something that handles the groomed runs quite well. However I prefer spending as much time as possible on the powder runs.But I'm not sure which skis to get? I'm 6'7 (crazy tall) and weigh 185lbs. I'm a very aggressive skier and I know both skis are extremely well made but I'm just not sure which ones to get. I know these are quite different from seths past skis but I'm not sure if they wouldnt be to short at 188. I currently ride 2010 Obsetheds, and I love them, but don't know which ski would be best. Help please?
Best Answer
Responded on
This ski is more a soft snow/all mountain ski where as the Bentchetler is a soft snow/jib ski.
Responded on
Jonathan, I'm 6'3" 200lbs and I'm running the 188's no problem while skiing in mostly West Coast backcountry powder, but also on Whistler's groomed/chopped runs later on in the day. The more traditional mounting allows a lot of ski out in front of you and the stiffer tail allows more control in the rear even if there's less ski back there.

I was a little concerned that it would be too small for me since Seth (as he mentioned here) rides a 188 and I've got 5 inches and almost 50 lbs on him, but I'll admit, I'm probably not "quite" as good a skier. ;)

Good job on this ski Seth!
View More Details on K2 SideSeth Ski