Gear Question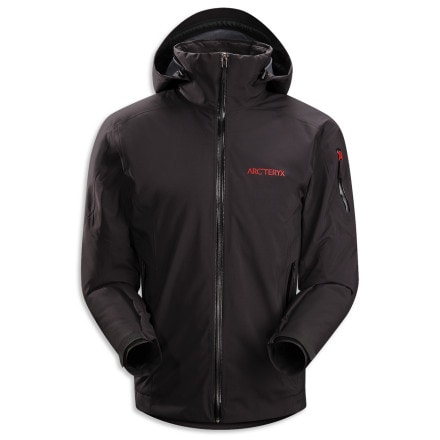 Posted on
I'm thinking about Mako Jacket, but I...
I'm thinking about Mako Jacket, but I thought you need to also have the second layer, like Hyllus Hoody, it will be my first jacket for ski. I wanted to buy a set: Mako Jacket and Pants, and this Hyllus Hoody. Will it be not to warm? The question is, when you have Mako Jacket, do you need a second layer or only a base layer? This 3 layer theory would be better for Stingray Jacket? I have a shop near (like 40km), but in the shop I will feel warm in all, I can't compare it to winter condition on a piste.
I will be riding my first ski season and it is in Switzerland :D As I have already bought a Ski Pass for the whole season I will like to ride both in sunny days and in bad weather.
Hope you can help me, thanks a lot!
Responded on
If you're buying your first ski setup, there's really no need to spend a combined $1500+ on overpriced stuff. There are plenty of other great ski jackets out there for a whole lot less. Check out the First Ascent Downlines jacket instead. It's designed by some of the best mountain guides in the world from start to finish, function first, profit second, unlike the new Arc'teryx. Plus, it's on sale for $210 right now, so you can use that other $1300 to buy ski passes and such, or gas for a year. Check out the Stoic Bombshell Bib pants for a great lower body choice, and you'll be kitted out and ready to go. Hope this helps. Oh, and the downlines is thick and warm, so you won't need to buy a midlayer.
Responded on
Oh, sorry. Here's the link: http://www.eddiebauer.com/catalog/product.jsp?ensembleId=40666&&categoryId=28480&categoryName=JACKETS--VEST&pCategoryId=28475&pCategoryName=FIRST-ASCENT&gpCategoryId=1&gpCategoryName=EB&catPath=~~categoryId=28480~~categoryName=JACKETS--VEST~~pCategoryId=28475~~pCategoryName=FIRST-ASCENT~~gpCategoryId=1~~gpCategoryName=EB&viewAll=y
Responded on
Adam you are correct, the 3 layer theory is better for thinner shell type jackets like the Stingray. The Mako has 80gm insulation built in, and I've skied a few days in it and always wore just the Phase AR baselayer and was totally comfortable. The days I used it were snowy but not super cold (20f) and the pit zips kept me from overheating when it was sunny. It also makes a great jacket to wear out as a town coat, because it's warm and comfortable over a casual shirt.
View More Details on Arc'teryx Mako Jacket - Men's