Gear Question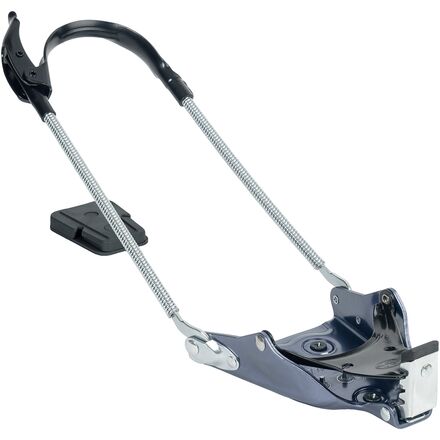 Posted on
I'm recently getting back into telemark...
I'm recently getting back into telemark skiing after a four-year hiatus and am interested in binding recommendations. The last pair of bindings I used were these Voiles with riser paired to K2 Extremes (yes those) and Asolo extreme lace ups.
Now I'm planning to ride with some Scarpa T2 (thanks ebay) and Atomic Beta gs skis. I'm a hard-charging aplinist at 6'5" and almost 200 lbs. I'll be skiing mostly in-bounds Colorado with some short tours and hike-out pass skiing. What's a good binding set-up for my proclivities.
Responded on
These are, no offense, extremely ghetto bindings. I personally have skied with G3s and found them decent, Bishops and Hammerheads and found them decent, but I cannot recommend the Black Diamond O2 higher. They are a fantastic binding, low maintenance, fantastic flex curve, the best on the market in my opinion. I'd get the Ridiculously Stiff cartridges because you're a big guy on a fairly stiff setup. The O1 is also the same binding, but with a touring option. If you don't need the touring option, they're too expensive. O2s though, definitely.
Responded on
Angus is quite uncouth, but is correct. The O2s would be a good choice for you. You might want to consider O1s (same underfoot cartridge system with a push-button free pivot mode) for your short tours. O1s are a joy to tour with.
Responded on
02's and 01's are just as crappy as G3's. Go for Hammerheads! These 3 Pin Cable bindings are no good for resort skiing, or anything over 20mph. How's that for uncouth?
View More Details on Voile 3-Pin Cable Telemark Binding