Gear Question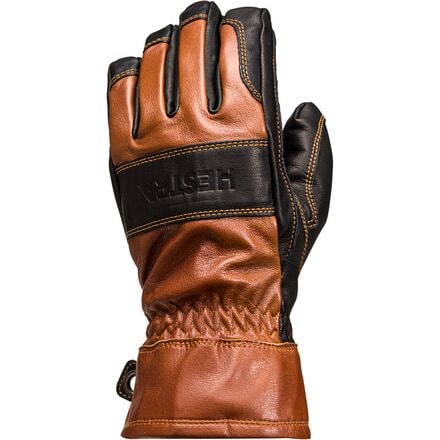 I'm on the fence about these gloves versus...
Member since
Posted on
I'm on the fence about these gloves versus army XCR. I want a glove that'll be great for the Tahoe area (read the gamut from spring skiing to wet pow). My biggest concern about these ones is waterproofing. How do these hold up in an all out wet blizzard? Are they going to soak through? I've got a pair of older marmot gloves that have a leather palm (doesn't look like marmot makes them anymore) and they just soak right through when it gets wet.
Member since
Best Answer
Responded on
If you're worried about them getting wet, just get some SNOW SEAL and really work those babies in. They'll be waxy and waterproof in no time and will keep the wetness at bay much, much longer. Double up with a membrane like latex gloves underneath and your own moisture won't effect it either for the coldest or wettest days.
Member since
Responded on
Sounds good thanks! Bought some snow seal and these gloves. We'll see how it goes.
Member since
Responded on
Also: have you considered your own sweat factor?
When I'm excited or scared by a line, my lands let me know! Then I freeze! Especially in warmer (-7 and warmer) weather...
The wool liner rocks for comfort when wet/sweaty.
The soft lovely liner of the other Hestra products freezes my hands when I'm terrified. And what would a ski trip be without a little terror??
View More Details on Hestra Guide Glove