Gear Question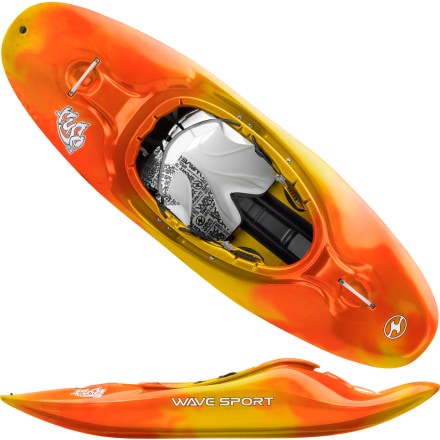 Posted on
I'm not really sure what I need or want;...
I'm not really sure what I need or want; hell I no nothing about kayaks at all.

I want to learn how to sea kayak, but not touring. I want to be able to ride the waves - ie play. Is this the right kind of kayak? where should I go for lessons or some kind of instructional video?
Responded on
This kayak is used for whitewater kayaking on rivers.. you know, big rapids and such where you can surf waves and the like. If you are looking to get into kayaking, you can check out several different places...
Parks and Recreation departments- depending on where you live, your local Parks department can actually be incredibly developed and offer extensive programs or even kayak rentals and instruction. The professionals running these operations are usually certified with different organizations and are trained to teach others.
Local stores/shops- I live in Texas and there's a place called Austin Canoe & Kayak that offers rentals for relatively cheap prices. Some will even offer kayaking classes from people who are also certified to teach.
Higher Education- if you're a student or employee, see if your university has an outdoor adventure program. They'll provide all the instruction, gear, and safety training for paddling trips.
Friends- several of my friends started out paddling because others encouraged them to do so and provided instruction.

Those are a few places that come to mind right now, hope that helps!
I'd also recommend kayaking anywhere- even lakes or slow moving rivers. I'm not sure how much you've kayaked but it never hurts to get used to the paddling motion on flatwater!
The most important thing to do is to learn from someone who knows quite a bit about kayaking and river safety. Just like any other outdoor sport, kayaking has many dangers and risks involved. Never kayak alone, always wear proper safety gear (PFD, whistle, etc.), and never attempt anything above your level of experience.
View More Details on Wave Sport Fuse Kayak