Gear Question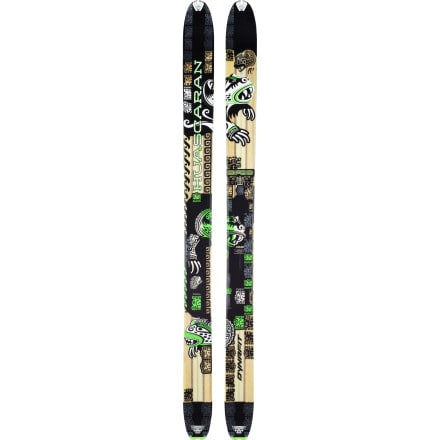 Posted on
I'm looking to hang up my split board/snowboard...
I'm looking to hang up my split board/snowboard setup this climb season/next resort season and return to skiing. I plan to do a roughly even amount of ski touring/ski mountaineering and resort skiing and I'm looking for a one ski quiver. Performance in pow is important, but if I give up something I'd rather it be that than PNW crud crushing, edge-holding ability or weight. I'm looking at the Hang5, Huascaran and Revert... any advice?
Responded on
The Revert seems out of place with the other 2 skis? Both fatty, backcountry powder skis, where the Revert is more hard snow capable at 95 underfoot vs 115+. At 50/50 resort / BC skiing, I might look for a different ski with a narrower waist. Although I love my Huascarans, I wouldn't ski them on the resort (although you could) unless I had to.I have ON3Ps that I ski in the resort. I don't really think a one ski quiver exists. If I HAD to stick to one ski, I might look at the K2 Coomback. At slightly more weight, it would slay the resort a little better, but still be a great Ski mountaineering tool. My advice - save your money and get both!
Responded on
I own bith the Hang5 and the Huascaran. Both great skis. If you plan on packing them far get the Huascaran. It is lighter. If you are going to spend much time on lifts...for sure get the Hang5. Ammazing ski for what you are asking. And why I own a pair.
View More Details on Dynafit Huascaran Ski