Gear Question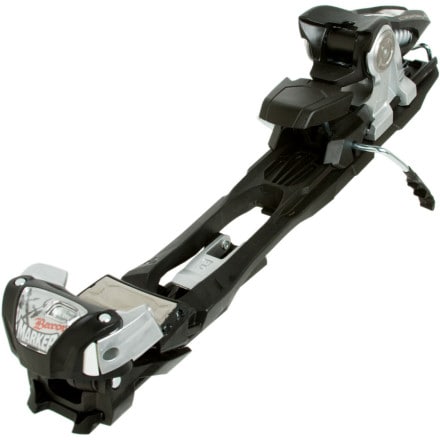 I'm looking into updating my AT gear and...
Member since
Posted on
I'm looking into updating my AT gear and I'm considering the Baron's or the Duke's. What do you recommend? I'm 5'9", 225 lbs., & 52 yrs. old. I spend a week at Tuckerman Ravine each spring but mostly ski lift serviced in & out of bounds. Twice a month I may skin up a mountain to nab a run. I currently ski on G3 Barons with Fritschi Freeride bindings set on DIN 7. I'll be mounting the new bindings on a pair of Icelantic Shaman's. Any suggestions??
Member since
Responded on
If you don't need the extra high DIN of the Duke, you may as well save the money and weight and go for the Baron. Both have a max DIN way higher than what you ski (13 for the Baron, knee-shattering 16 for the Duke), and both are best in the role of mostly inbounds with the occasional tour, as you describe. While they don't tour as well as your Fritschis, they will ski downhill better with significantly less rise and a more natural ski flex (for all intents and purposes as good as a normal alpine binding, with full alpine release as well).

There's also the new Marker F12 and F10 Tour bindings which supposedly offer downhill nearly on par with the Baron/Duke while offering better touring, but they're somewhat new and I haven't tried either yet.
View More Details on Marker Baron Ski Binding