Gear Question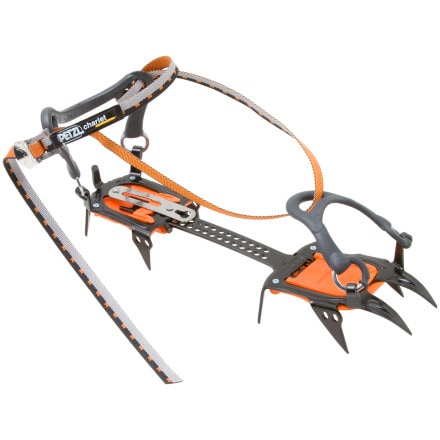 Posted on
I'm looking for cheap, beginner crampons...
I'm looking for cheap, beginner crampons for ice climbing..Would these work, or are they only for walking?
Responded on
You could use these for ice climbing, but they wouldn't be very good. Kind of like you could use a spoon as a shovel. When you're learning how to ice climb, it's nice to have good equipment. Very quickly you'd wish that you had something more taylor made for ice climbing. Spend the extra $50 and get something with vertical front points. I particularly like the Black Diamond cyborg, but Petzl has a couple of good models as well.
Responded on
Totally Agree! I initially tried ice climbing (vertical ice) using a pair of general mountaineering crampons, and while they worked, they didn't / don't work as well as a crampon with vertical frontpoints.
View More Details on Petzl Irvis 10-Point Crampon