Gear Question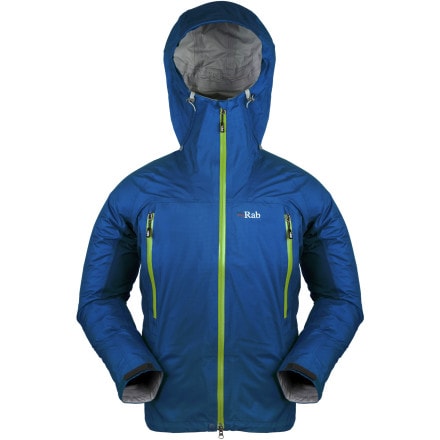 Posted on
I'm looking for an hard shell for...
I'm looking for an hard shell for mountaineering. Rab's eVent fabric seems to have a lot of fans. Anyone know how it stacks up against Polartec's new NeoShell fabric? I'm also considering the Mammut Gifelgrat that uses NeoShell.
Responded on
This is a great hardshell, and as far as breathability goes, it stacks up fairly well against neoshell. Both are air permeable, and as a result have great breathability. Don't even look at the Gipfelgrat jacket. It's overpriced compared to the other two big neoshell jackets out there: Rab Stretch Neo and Marmot Zion. If you want a mountaineering shell, look at the North Face Kishtwar, it's great for all winter use, and significantly more breathable than Neoshell or eVent.
Responded on
Neoshell is more breathable than eVent but being brand new is untested whereas eVent is now tried and true. That said every review I've read has been very positive. Be careful if buying a Neoshell jacket however because a lot of manufacturers are using a fleece-lined version, and for some reason trying to market it as a "waterproof softshell". That's fine for cold weather and most mountaineering I suppose but not great for warmer weather when you're getting really active. As far as I know only Rab and Westcomb are making unlined Neoshell jackets, and 66 North is bringing one out soon.
View More Details on Rab Latok Alpine Jacket - Men's