Gear Question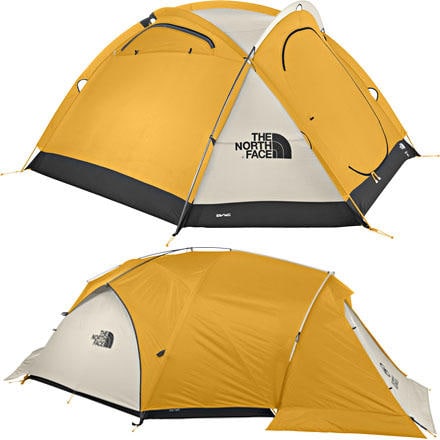 Posted on
I'm looking for a really great tent that...
I'm looking for a really great tent that will hold my family of 5 in -20C weather. We have 3 young children and I want to make sure they stay warm and safe in the tent.
We might be going to Frontenac in late November and I'd like to know a good recommendation on a light packing sturdy tent.
Thanks!
Responded on
The only way I would recommend this tent to you is if you are going to be doing a significant about of winter camping, and are worried about facing conditions with significant snow accumulation that this tent is designed for. If snow isn't the primary condition for this tent, I probably wouldn't recommend it for a couple reasons- the ventilation probably won't be sufficient for family camping, and it isn't light enough to really be considered a backpacking tent. Check out The North Face Double Headed Toad 4 person tent - I think this might be a good alternative for you and be plenty warm and you will save about 4 pounds in weight.
View More Details on The North Face Him 35 Tent 3-Person 4-Season