Gear Question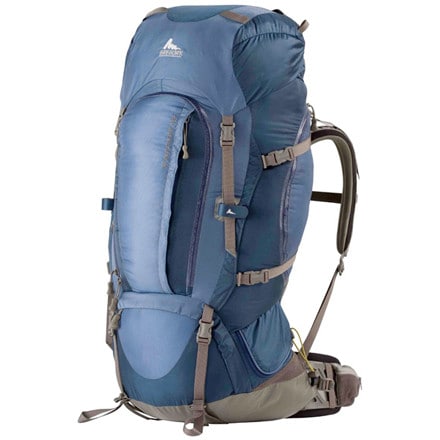 Posted on
I'm looking for a pack that will sustain...
I'm looking for a pack that will sustain a 75 to 100 day hike through arid and dusty conditions (i.e. the Sahara). I've been reading mixed reviews about Gregory packs, differing from complaints about the plastic part of the waitband cracking or snapping to others saying gregory packs are the best thing to sliced bread. I've been subjecting myself to a Mystery Ranch pack, which despite all sorts of adjustments, just doesn't seem to fit me well. Yet the pack was able to sustain 110 lbs for 2 weeks without any issues through fairly rugged terrain. Is there a pack which could sustain similar weight (around 85 to 100 lbs) while remaining comfortable and durable? I'm not overly concerned about the weight of the pack, but would not be willing to exceed 9.5 lbs.
Responded on
I personally had the waistbelt of the Whitney break on me with a 65-70lb load within two days of backpacking on a 20 day trip - making the pack incredibly uncomfortable. I wouldn't recommend this pack to anyone.

I personally have a very high opinion of Osprey packs. I've only used the Exos (their ultralight offering) and have been ASTOUNDED by it's durability and fit - not appropriate for what you're looking for, but an explanation of my faith in the company. A friend on the same trip had an Argon and really liked it. If I were to buy a pack of this size, the Argon 110 is surely the one I would get.

Another pack that a friend had on my course was the Arc'teryx Bora 95 - he had used it previously for another course as well and it still looked brand new. Incredibly durable and burly, and quite comfortable.
View More Details on Gregory Whitney 95 Backpack - 5309-6285cu in