Gear Question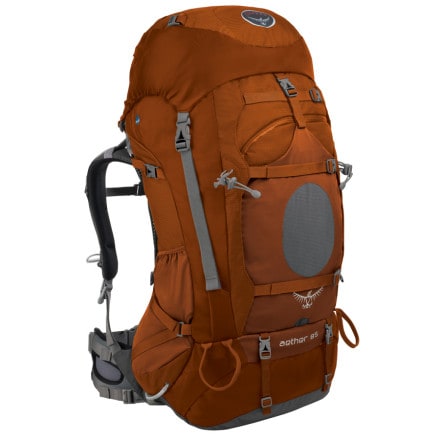 I'm looking for a new winter backcountry...
Member since
Posted on
I'm looking for a new winter backcountry pack for week long plus ski/snowboard trips. I have seen the Aether 60 at the local REI and imagine the 70l or 85l would be just fine under normal loads, however after all the camping gear and then ski/climbing gear i need to be able to cary all my film equipment (camera, tripod, extra batteries, solar charging panels, and laptop to dump all the media as it accumulates). would the Aether 85 still be big enough or should i look at the Argon 110?
Member since
Responded on
Are you expecting to be using cross country ski's or snowshoes?

It's been my experience with winter excursions that having less on the back, and more in the sled, is the way to go. Pulling the lump sum of your heavy gear in a sled is much easier than carrying it all on your back. My brother and I bought larger plastic sleds from a walmart or similar, added two 8' strands of rope that ran through pvc piping, which then clipped to our backpack. It made the trip through deep snow go a lot smoother. We could then strap our snowboards, etc onto the sled and covered it with a tarp and bungee cords.

Not exactly an answer to your question, just an alternate idea which I highly recommend if you plan on getting into some deeper snow.
Member since
Responded on
Here are some things that you need to consider. What size pack would you need for just your camping/ski/climbing gear and would the 70 be enough of a pack? To answer that, you need to think about how big is your sleeping bag (4 season down, 3 season synthetic, etc...)? Are you hut tripping it or will you be packing in a tent and a beefier sleeping bag? Are you carrying your skis/boots in or are you skiing in? Etc...

Once you have that dialed in and you feel comfortably certain that the 70 would work for your regular gear, then you can figure the 85 would work well. I personally know a ton of people who use a 70 for backcountry ski trips. But I also know several of people who don't have small/lightweight winter gear and use something bigger. If you fall into that latter group, go with an Argon, which will carry weight better anyway--and all that film equipment is heavy!

If you think you've got the smaller/lighter weight stuff and do go with an Aether 85, since you are bogging down the pack with the weighty camera equipment, I would still spend extra $$ and upgrade the belt to an Osprey Bioform belt--the belt that comes with the Argon series. It is beefier and cushier so it will make carrying a heavier load a lot nicer. You can do that (and either hip belt heat molded to your hip shape) at most local shops that carry Osprey packs.

Hope this helps!
Member since
Responded on
Patrick, it's a tough one when you talk about physical space needs since I am not there to see you gear. I can answer load questions, like, the Aether 85 will carry 45 pounds very well, and 50 - 55 if you want to push it. But if you go with the Argon 110, then not only do you get more space (which, by the way, you don't HAVE to fill!), but you get a more stout suspension for heavier loads. You can always compress the load down with Osprey's "straight-jacket" straps to secure your load at any volume.

However, Eli, above, make a nice case for a sled! Up to you, of course, but I am thinking Argon 110 if your loads are up there, but if you pack lighter, the Aether 85 will suffice!
View More Details on Osprey Packs Aether 85 Backpack - 5000-5400 cu in