Gear Question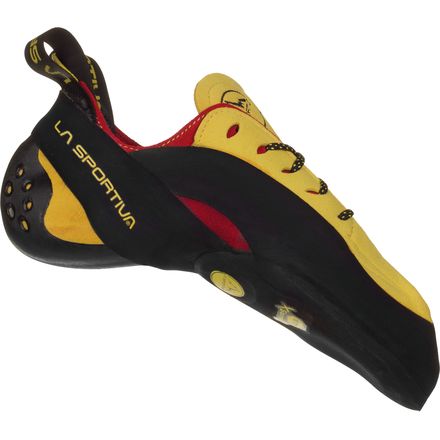 Posted on
I'm looking for a new rock shoe and I'm...
I'm looking for a new rock shoe and I'm not sure which one would be better. I'm in doubt about La Sportiva Testarossa, Katana Lace, and Five Ten Anasazi Verdi. I'm a sport climber and I want a rock shoe for overhang sport routes. So What u guys recomend?
Responded on
Hey,
I did climb both, the Anazazi and the Katana Lace for a long period of time. I also tried the Testarossa. My foot fit all three models (not the case with some other brands). I'm a fairly technical climber and use my feed a lot, also on very small edges (smears). The Testarossa is really agressive and THE weapon for hard routes including overhang but might be to sportive for longer routes. Plus its sole is the thinnest of the three models and wears accordingly fast. The Anazazi is a good shoe too but gets stinky pretty fast and streches more than the two others. Due to the velcro it's faster in and out but not as tight. My favorite, current and also next model is the Katana Laces. Absolutely top performance in the gym, on the rock, boulder problems, routes long and short, heal or toe hook. Not quite as aggressive as the Testarossa but unless you are a boulder champion no disadvantage there. I really love it!
Hope this was kind of helpful.
Responded on
Thank you very much Benjamim, actually I'd buy the Testarossa but from some reviews I think I'm gonna buy the Katana lace.
View More Details on La Sportiva Testarossa Vibram XS Grip2 Climbing Shoe