Gear Question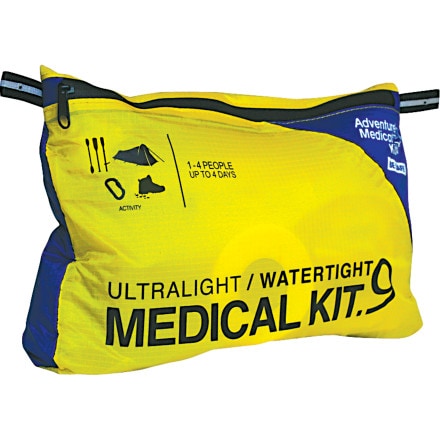 Posted on
I'm looking for a kit for my bugout bag....
I'm looking for a kit for my bugout bag. So in the case I would need to use it It will be for a backcountry, solo trek for potentially a month long. I like that this kit is light and is pretty well rounded.
Any suggestions?
Best Answer
Responded on
Noel,

This kit does sound pretty well rounded. Better than most. Toss in a few roller bandages or BloodStoppers, maybe a cravat or two for slings, half a dozen sterile 4x4 gauze pads, a few more pills, and you'll be set. A small pair of paramedic's shears and a Sam-Splint also aren't bad things to have around.
Responded on
I have this kit for cycling and light hiking...I think the A.M.K. Ultralight Pro would be the smallest kit you might want to consider, depending on how many people, and how long your excursion might be, especially for potentially a month...); plus, it includes the other items previously suggested.
Might also want to consider one of the other emergency kits (fire starter, mag. glass, small mirror, and other survival needs, add a emergency 'blanket(s)' of some sort, maybe some sort of solar charger; (and maybe brush-up on herbal medicines & local plant I.D., taking a survival course) then you can "bug-out" in confidence!
View More Details on Adventure Medical Ultralight & Watertight .9 First Aid Kit