Gear Question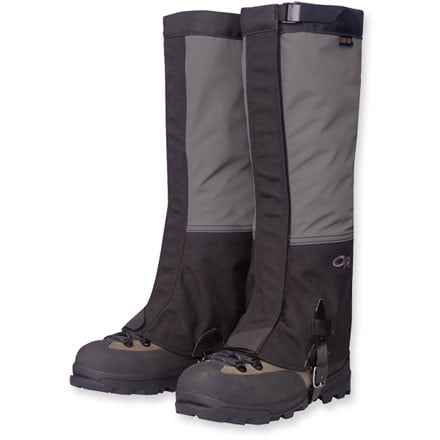 Member since
Posted on
I'm looking for a do-it-all gaiter, IE: 4 season. I know these are great for alpine/winter. Will they be to hot for summer wear? I assume yes, But for a guy on a small budget.. what do you think?
Member since
Responded on
This should work very well for 4 season. It is very solidly made and doesn't have insulation, which would make it too warm for summer. I say go for it.
Member since
Responded on
I use my Croc's in the summer and don't really notice a "heat" issue on my lower calves... I also use these year-round and they are pretty phenomenal, whether it is snow, morning dew, or keeping sand and stickers out of my boots.
Member since
Responded on
I've used these gaiters year round and have always been impressed with their comfort in a wide variation of temperatures. I work in Yosemite, and had to use them from time to time during last years freakish spring/summer since there was so much snow in the park that we were traveling through several feet of snow in May and June. We'd leave the snow behind, get back on trail, and even in the 70s or 80s I wasn't too hot. So, my two cents is that they're perfect for you.
View More Details on Outdoor Research Crocodiles Gaiter - Men's