Gear Question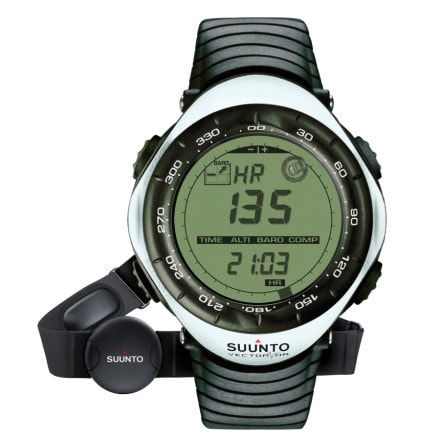 Posted on
I'm looking at buying the T6c or the new...
I'm looking at buying the T6c or the new Vector HR. I'm an outdoor guide and endurance runner wanting to find the best of both worlds i.e. Altimeter, Barometer, Compass + HRM & good chrono features. I'd rather have one watch that does it all, but it seems as if the HR function on the Vector HR might be pretty basic (e.g. no PC interface). Should I instead look for two separate watches...??? Cheers!

EDIT: I am also considering the X6HR, though it is a few years old and a few hundred $$ more expensive.
Best Answer
Responded on
Polar is based in the same town in Finland as Suunto.
Responded on
I'm a big fan of the X6HR, it has the full set of ABC plus the basic HR functions, and computer interface. I've been wearing an X6HRT for about 6 years, and it is still in great shape, and looks nice too.
View More Details on Suunto Vector HR Altimeter Watch