Gear Question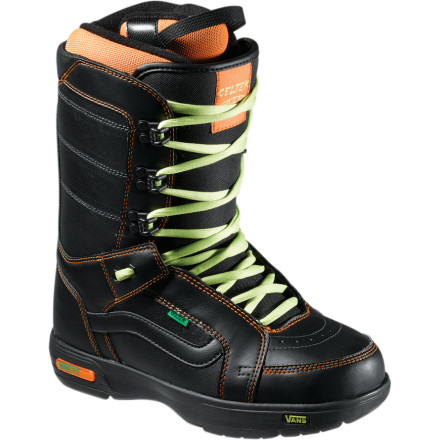 Posted on
I'm learning that sizing is way different...
I'm learning that sizing is way different when it comes to boot model, let alone boot brands. So, with that being said, how true to size does the 2012 Hi-Standard fit? I've read it's about a half size smaller. Can someone please confirm or provide some details on the size? I normally wear an 8 1/2 to 9 size shoe. Thanks in advance for any tips.
Responded on
Unfortunately after ordering the boots, I discovered a very painful pressure point on the inside of my foot at the top of my ankle bone. The bottom cinch of the liner's lacing system is right where the foot bends at the ankle. I tried everything but every time I laced up it caused bad pain. Great looking boot and otherwise very comfortable. Just couldn't deal with that issue.
Responded on
Try molding your insoles with a hair drier. Also, you can't just shove your feet in them and lace them up and expect it to be comfortable.

You have to ensure the tongue is positioned correctly and your heel is seated properly and lace them up progressively by sections.

They might seem kind of tight initially but either the hair drier trick or just wearing them around the house will break em in a bit.

If you are wearing too thick of socks that will create a lot of extra pressure as well, I wear military boot socks which are fairly thin but still wool. My feet stay toasty even when the mercury drops and I have issues with getting too cold at times.
View More Details on Vans Hi-Standard Snowboard Boot - Men's