Gear Question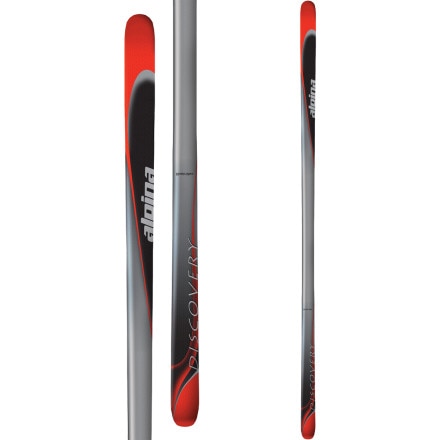 Posted on
I'm just beginning to cross country and...
I'm just beginning to cross country and was told to buy a "hybrid cross country ski" that is also a backcountry ski. I'd like to spend under $300 on sale for both skis and bindings. Is this the ski for me or is the Rossi evo better? I'd like a slightly wider than usual x country ski. thanks.
Responded on
Hello Joan,

Either ski should work fine for you. Both are steel edge, double camber designs, and narrow enough to be utilized on groomed trails. Understand that these skis are designed mostly for the groomed/ungroomed trail use and not true "back country" wilderness use. I prefer the Alpina due to the slightly wider 68-60-65 profile of the Discovery v. the Evo's 61-55-60 profile. I'm a big guy and go with the 190 cm for max flotation. Another selling point for the Alpina was the very aggressive "fish scale" pattern on the underside. The Alpina would seem to have less slip on the push off or grab better on an up hill climb. Re bindings: I'm old school 3 pin. However I'd go with the NNN BC if I were starting over.
Responded on
Regarding what the previous answer said, the Rossi Evos do *not* have a metal edge. That might make a difference in your choice.
View More Details on Alpina Discovery Touring Ski