Gear Question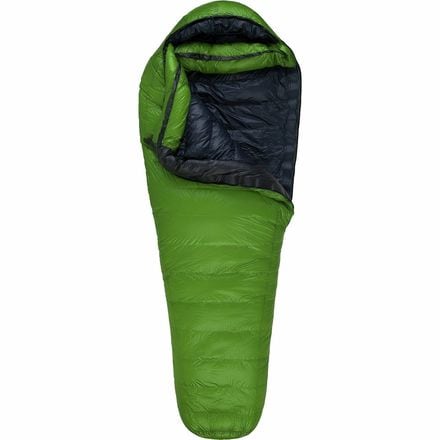 Posted on
I'm going to pull the trigger on a 6' WM...
I'm going to pull the trigger on a 6' WM Versalite bag and want a Sea to Summit dry sack. Can anyone recommend the size of sack needed?
Responded on
An 8 liter sack should do the trick, but check the dimensions of the specific sack to make sure they are at least 8" x 15" (the sleeping bag's stuff size)
Responded on
The volume of the supplied stuff sack is 753.6 cubic inches, or 12.35 liters. And since WM—along with the common consensus among other down bag manufacturers—recommends against over compressing the bag, which can damage the down, I wouldn't get an 8 liter stuff/compression sack. That is around the size supplied for my summer bag, a WM 6' Caribou, which has half the down filling. You would find it rather difficult to compression the Versalite to that volume without unnecessarily cinching down on compression straps.

If I may suggest an alternative, which is what I do with both my Versalite and Caribou, is to get a larger dry pack liner. Once you have lined your pack you can stuff the bag in the bottom to fill the lower-end volume, and then begin to pack the rest of your non-liquid items in accordingly. Then, once you have packed and sealed the dry bag, place your extra water, fuel, trash, or other liquids outside the pack liner. This will provide a barrier for all the other pack contents, supplementarily fill dead space in your pack, and shave a small bit of weight by avoiding the stuff sack.

I personally like the OR Ultralight Dry Pack Liner.
View More Details on Western Mountaineering Versalite Sleeping Bag: 10 Degree Down