Gear Question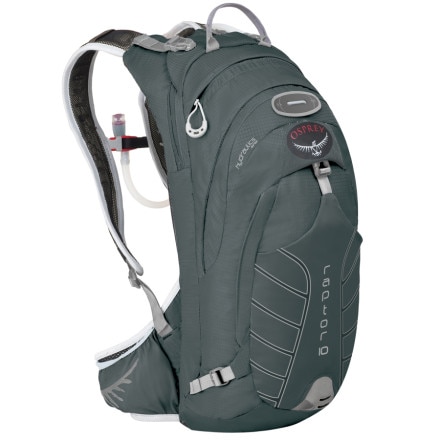 I'm going to grip this little pack sometime...
Member since
Posted on
I'm going to grip this little pack sometime soon after browsing and reading pretty much everything. Primarily for Mtn bike riding. Thought you folks might shed some light on a query. I have a Dana Designs daypack from WAY back in the day, back when they made them down the road in Bozeman! I know, not China? Amazing times back then. Anyways, it's the sickest little daypack I've ever owned(you kids have probably never even heard of the name) and I was going to add a bladder to it and make my own little rig to hold it inside. Thoughts on MSR or Osprey bladder? I know from other gear that MSR is usually pretty worthy, but this has got nothing really to do with anything I've ever owned. I guess it's a taste/leak scene for the most part, the Osprey model almost looks like it's manufactured stronger, but who the hell can really tell from images. Anyways, if yer bored and have some knowledge, throw it my way. Thanks!
Member since
Best Answer
Responded on
From using both a MSR and an Osprey, I'd say go with Osprey hydration system for this purpose. If you are looking for a water container that is absolutely bomb-proof and works well with just about every water filter in the world (more of a backpacking purpose) the MSR is great (ultra pricey but again lasts forever!). The Osprey reservoir is very rugged and has a framesheet in it to prevent the reservoir from turning into a water sausage--it stays flat against your back. So for a mostly mountain bike purpose or hiking purpose, it is very stable and reduces the amount your pack will "roll around" on your back.

Hope this helps!
Member since
Responded on
Thanks, Kate! I didn't really think about the filter scene, which helps because I have an MSR Miniworks filter! So Maybe I'll roll with the MSR, because I will have this little Osprey pack as well. I'll have to see about also rigging my large backpack to hold the bladder as well. Hmm. Seems I have some projects to get after, nothing wrong with that. Stay safe, darlin'!
View More Details on Osprey Packs Raptor 10 Hydration Pack - 488-610cu in