Gear Question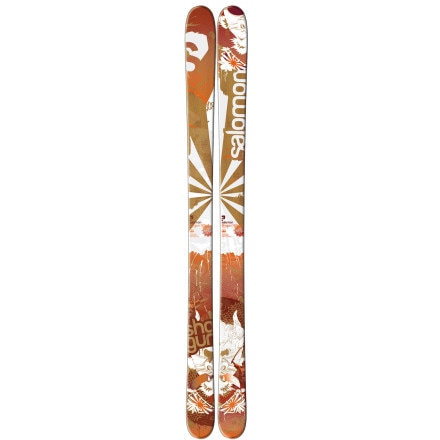 Posted on
I'm debating between the salomon shoguns...
I'm debating between the salomon shoguns and salomon sentinel.

Whats better for trees/powder/bowls? whats better for stability at high speeds? whats more fun overall?

(i'm a former racer but now does nothing with racing, focusing more on powder)

thanks!
Responded on
The Sentinel better at speed, but the Shogun is more versatile and more fun. You get a wider lighter ski with the Shogun and heavier more stable ski with the Sentinel. I prefer the Shogun myself if I had to pick one.
Responded on
The Shogun will is much better for trees. It is very poppy and fun to ski. It also is pretty tough and busts through crud and bumps pretty well. The sentinel would be a better ski for ripping groomers. If you are trying to get away from racing style skis you might as well go all the way. Get the Shoguns.
Responded on
Shogun is going to give you everything you need. Its wide enough to make powder skiing simple, but still narrow enough to really have fun on groomers. If you are focusing on powder and trees then get a ski that was made for that and more. Powder skiing is great. And its even better with the right ski. This is the perfect all mountain ski. It will do everything you ask.
View More Details on Salomon Shogun Ski