Gear Question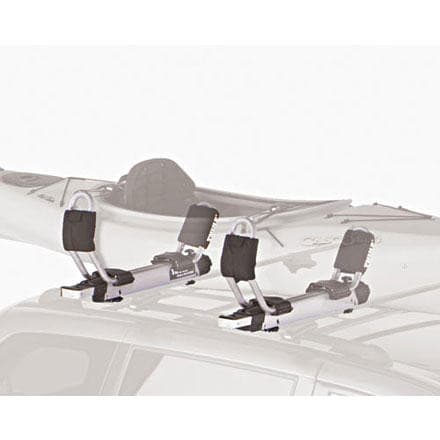 Posted on
I'm close to pulling the trigger on a...
I'm close to pulling the trigger on a couple of these, but I did have 1 question regarding use. I realize the kayak gets strapped only to the cradles, and that's what makes me nervous. All my prior cradles allowed me to strap to the cross bars, which are firmly attached to the car. With the Hullavator, I would be at the mercy of whatever latch mechanism is used to hold the cradles to the rack. Is this a non-issue, or do some of you also strap to the load bars?
Responded on
Hi
I'm looking for a new hullavator because my original one has rusted from years of use - and never a single problem about the locking mechanism and strapping the kayaks to the cradles.
View More Details on Thule Hullavator