Gear Question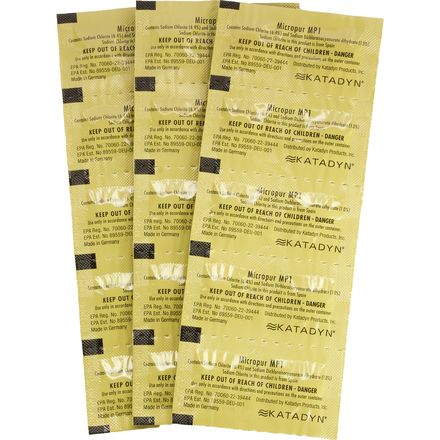 Posted on
I'm also going to Peru this summer. Jason,...
I'm also going to Peru this summer. Jason, would you take these over the MSR Miox Pen? I'm thinking of using both? Will these pills clean the lid, bottle, and threads of a nalgene the way MIOX will?
Best Answer
Responded on
The Micropur tablets are all you need. With the Miox, you still have to wait. On the other hand, if you want water you can drink almost immediately, the Steri-Pen is a couple stirs and you're good to go. With any treatment, unless the chemicals, or light, or electrical current makes contact with surfaces like threads or the outside of the bottle, residue won't be treated. A good trick is to use one bottle exclusively for collecting the water, and then transferring that to the bottle you'll be drinking from for final treatment. Miox or SteriPen, bring extra batteries.
Responded on
once the tab is dissolved invert your container and loosen the cap slightly to release some water to get threads
View More Details on Katadyn Micropur Purification Tablets - 30-Pack