Gear Question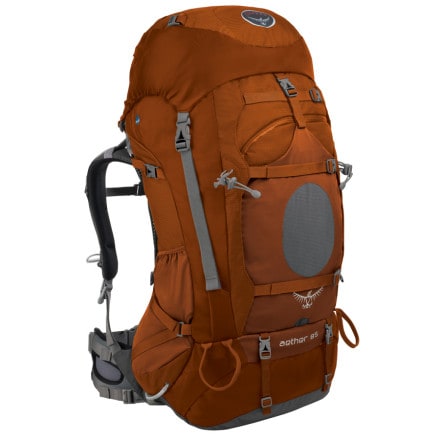 Member since
Posted on
I'm about to head out next month to Philmont Scout Ranch for an 80 mile 12 day trek in New Mexico as the adult leader. I need a pack that will carry 40-43lbs of gear comfortably. My main goal is a good suspension system with a good comfortable hip belt. Does this pack fill those needs? Thoughts would be appreciated.
Member since
Responded on
Definitely. My bro has the Aether 85 and says it's the most comfortable pack he's owned. I have the Ariel, which is the women's version of the Aether, and my hips and shoulders have never been happier. We've used them on climbs carrying 40-50 lb loads gaining 4,000-5,000 ft elevation per day comfortably. It distributes weight well and my favorite part is that it stays stable and doesn't swing weight around wildly when you're navigating steep or uneven terrain. This is huge for me because I'm clumsy as it is! My bro used to use the Argon 85 and I have tried Gregory and First Ascent packs and we both prefer the Aether series.
Member since
Best Answer
Responded on
The volume should be perfect for what you'll need, and your load will be a cinch for this pack. From our experiences with several Osprey packs, a couple Aethers being among them, this is a fantastic pack. Very comfortable and functional. My only advice would be to order it and try it out well in advance of your trip. Without exception, pack fitting is an incredibly subjective thing- what Mads and I like, you may not, even though it's hard to see how you could go wrong in this case. Hope that helps. Enjoy!
Member since
Responded on
I agree with Phil to a point. The Aether/Ariel series are one of Osprey's most adjustable packs in that if it doesn't fit you out of the box, then you can swap out the harness and/or the hipbelt for different sizes to better fit the pack to you. You should order whatever size will best fit your torso length (how to size your torso: http://www.ospreypacks.com/en/web/sizing_and_fitting). Call the Philmont Scout Ranch to double check whether or not they have interchangeable harness/hipbelts in stock to exchange when you get there if you feel you need to go one size up/down on harness/hipbelt. The people there are super knowledgeable on pack fit and will be able to help you out once you get there, too!

Happy backpacking!
View More Details on Osprey Packs Aether 85 Backpack - 5000-5400 cu in